FireSaver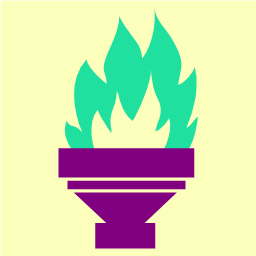 click to show application preview
Funny screen saver configurable for your own company to be delivered to your customers. It shows a true simulated fire (no video, no animated GIF) burning out of your company logo.
Download the amazing TZ-Software "screen burner" here with true fire simulation.
Key Features
True fire simulation. Good for advertising of technical oriented customers.
Customizable software design.
System Requirements
Microsoft(r) Windows 2000 or higher.
Installation
Copy the FireSaver .SCR file into the Windows system directory usually C:\Windows\system32.
Open the Windows desktop settings dialog and select the Fire Saver.
---
Price
| Description | Art.-Nr. | Price |
| --- | --- | --- |
| Customized FireSaver | FireSaver | TZ-Software version free, customized on request |